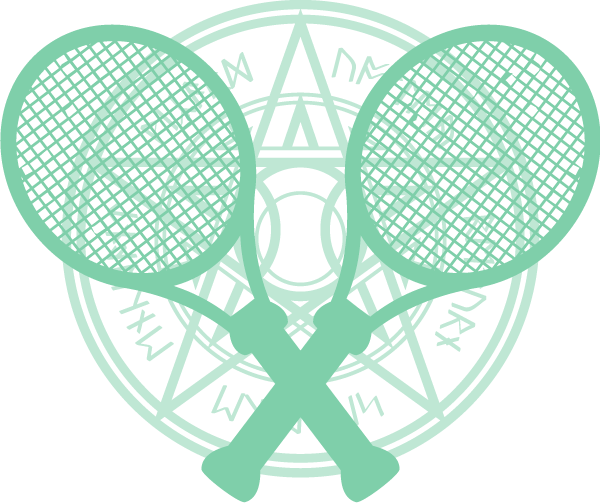 The Court Hums with Ancient Magick
You size up your opponent across the net. The wizarding world is packed into the stands. You squint into the sun and take a second to carefully plan your shot. As the ball hurtles toward you, you clutch the grip harder, feeling magick flow into the racquet as smoothly as into any wand. You taste ancient runes on your tongue. You might make a name for yourself yet.
Face off against rival sorcerers and become a legend in the greatest tennis match of all… the AlakaSLAM!
What is AlakaSlam?
AlakaSLAM is a 2 or 4 player card game: a tennis match, spiced up with magic, and folded up into one small box.
Players manage their hand's resources as they lob the ball back and forth, adding an enchantment to force the opponent to spend even more cards. Just like tennis, points are scored whenever a player cannot return the ball or make it across the net. It's a game of strategizing and wearing your opponent down with your superior footwork and spellwork.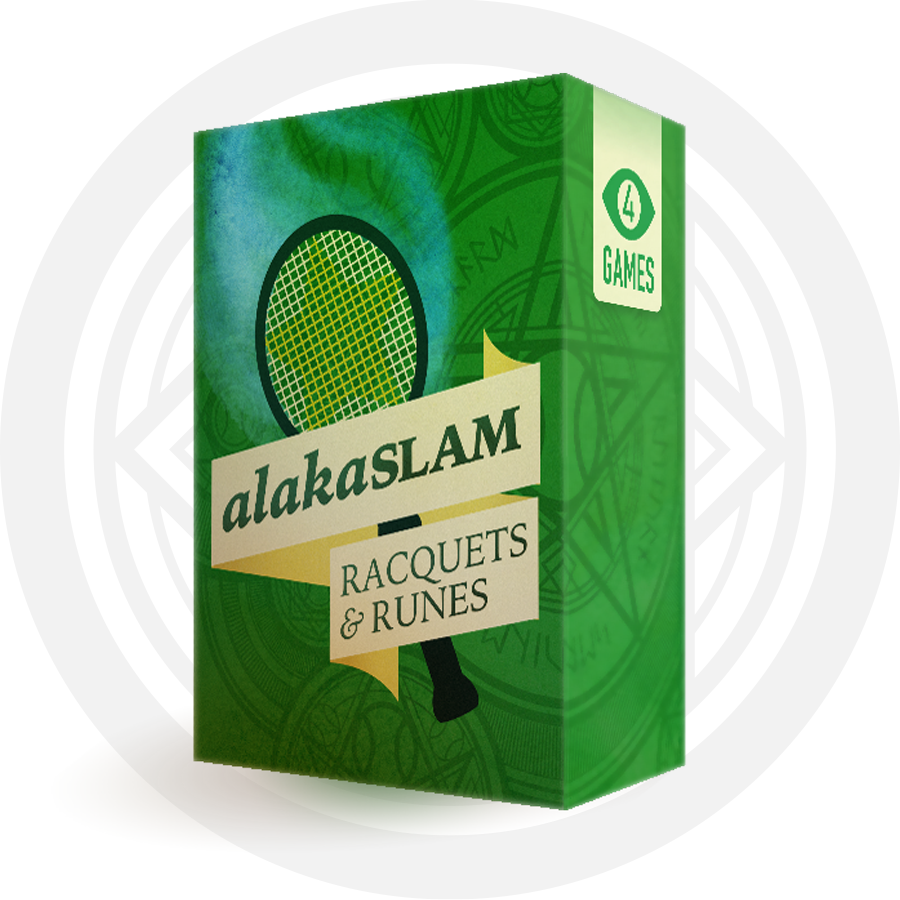 Boardgame Ben

If you're looking for an easy-to-carry game that gives you the excitement of a tennis match in half an hour or less, I'd highly recommend AlakaSLAM.
Play unplugged

AlakaSLAM is a good game that accomplishes what it set out to do with aplomb. It would be a great addition to your con bag or played as a pick up while waiting for the rest of your game group to show up for Arkham Horror.
The Caffeine Crew

[A] blast to play. The learning curve is not steep so it's easy to pick up and play.